Playwright Neil LaBute lends his name to the St. Louis Actors' Studio
Eight professional playwrights and five high school students will have their one-act plays performed during the St. Louis Actors' Studio's first annual LaBute New Theater Festival this summer at the Gaslight Theater. As its title suggests, the festival pays homage to playwright Neil LaBute, best known for such plays-turned-movies as In the Company of Men and The Shape of Things as well as the film The Wicker Man.. LaBute is also penning a one-act play to debut during the festival and is scheduled to appear during the inaugural weekend of the event.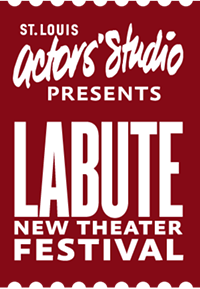 William Roth, founder and producing director for the St. Louis Actors' Studio, tells Daily RFT that he "pushed Neil" to lend his name to the festival.
"He's edgy and cool and takes kind of an edgy look at theater," Roth says of LaBute. "I think that by having him lead this, it might engage more younger people not just to go to the theater, but also to write and just become a writer."
LaBute has worked previously with the St. Louis Actors' Studio when the company performed Just Desserts last June, a collection of his short plays. LaBute also wrote a new play for this production.
The St. Louis Actors' Studio held a call for submissions of one-act plays in the fall of 2012. The studio then whittled down the entries to eight plays by professional playwrights and five by area high school students. The festival takes place from July 5-28 with the first four plays debuting the first two weeks and the remaining four the last two weeks. LaBute's one-act is scheduled to be performed every night of the festival.
Finalists for the festival, their plays and their hometowns are: Alexis Clements, The Elephant In The Room, Brooklyn, NY Carlos Perez, Cleansing Acts, Kansas City, MO Daniel Damiano, Cut, New York, NY GD Kimble, Two Irishmen Are Digging A Ditch, Bronx, NY Joshua Thomas, Kink, St. Louis, MO Peter Grandbois and Nancy Bell, Present Tense, KY Rachel Fenton, Blood Brothers, St. Louis, MO Tyler Vickers, Pinky Swear, Los Angeles, CA
High school finalists are: The Summit of the Gods by Aidan Murphy, Adlai E. Stevenson High School, Lincolnshire,IL Imagination by Laura Townsend, Clayton High School, St. Louis, MO Stand Up to Bullying by Annie Kopp, Ladue High School, St. Louis, MO Little Star in the Sky by Laurel Button, Mary Institute, Country Day School, St. Louis, MO Wordless by Amanda Ehrmann, Adlai E. Stevenson High School, Lincolnshire,IL
Tickets go on sale May 4. For more information, visit the St. Louis Actors' Studio.