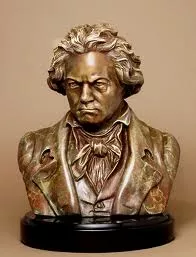 Sarah Bryan Miller, whose reportage on the sale of KFUO-FM ("Classic99") earned her a Best Of St. Louis Award from this very paper two years ago, strikes again with the welcome news that the Radio Arts Foundation-St. Louis has lined up a deal to return classical music to the airwaves as early as June. And yes, Classic99 mainstay Jim Connet will be involved as station manager, with the potential return of other KFUO personalities also possible.
You may recall that KFUO was doomed not by a lack of financial support, but by the strong-arm tactics employed by the Lutheran Church-Missouri Synod's chosen negotiator, Kermit Brashear. The RAF attempted to buy the station from the Lutheran Church, but was shut out of the process by Brashear with little explanation as to why.
Corporate backers laid the financial groundwork for this new, as-yet-unnamed station, but there will be ample opportunities for a friends organization to pitch in; the station will be a non-profit, which allows them just 72 minutes of advertising per day. Discussions are already underway to broadcast live music, with Opera Theatre of St. Louis an interested partner.