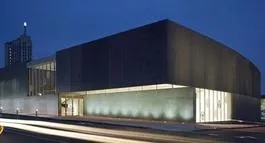 The lights are still on. So, no, the last employee at CAM-STL has yet to leave the building.
Deputy director Lisa Grove is the latest person to announce her intentions to leave the Contemporary Art Museum - St. Louis. Grove, the museum's No. 2 person, will take over as director and CEO of the
Telfair Museums
in Savannah, Georgia, in January.
Grove's announced departure comes just two weeks after the CAM's director,
Paul Ha, confessed that he is leaving the museum
in December for the
List Visual Arts Center
on the campus of MIT.
Three other longtime employees of the Contemporary have also left the museum this year. Associate curator Laura Fried left in the spring after several years on staff. This summer Cole Root, exhibition manager and registrar, and Kiersten Torrez, visitor services coordinator, left the museum after nearly eight years.
Together the five departures represent more than one-third of the fourteen full-time employees working at the museum.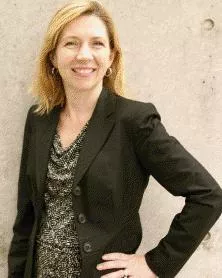 Lisa Grove joined CAM in 2004 as its deputy director.
David Obedin, chair of CAM's board, tells Daily
RFT
that the turnover is to be expected based on the museum's success over the years in receiving national recognition for its programming and consistently achieving a balanced budget.
"It does not surprise the board that larger institutions would look to follow our success by hiring away members of our team who have executed our collective plan -- putting CAM among the must-see institutions in contemporary art today," says Obedin.
Folks in the local art scene tell Daily
RFT
a somewhat similar story. For the most part, the people leaving CAM had gone as far as they were going to go in St. Louis, especially within a medium-sized museum. "They saw other opportunities elsewhere, and decided to go for it," says a source.
Obedin says the board is moving "full speed" in its search for a new director. In the interim, the museum expects to have the same level of visibility under chief curator Dominic Molon, who joined the museum last November and has been named among the world's top contemporary art curators.