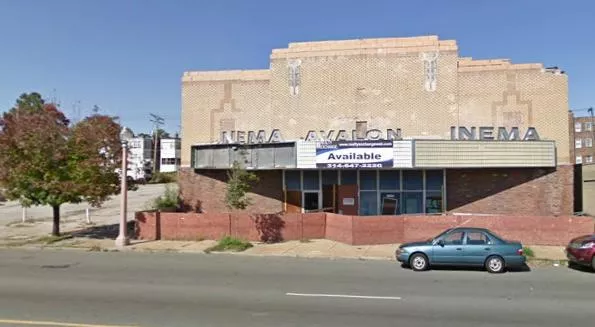 The old Avalon Theater in south St. Louis has a new price. And it's a bargain, too, compared to the
$1 million asking price
the theater's
eccentric owner
, Greg Tsevis, was asking for the dilapidated property just two years ago.
The new price, according to listing agent Garner Realty, is $249,000.
As
RFT
reported back in 2007
, the 650-seat, art-deco theater just south of Chippewa on Kingshighway is in need of a great many repairs and has become something of a south-city eyesore. In 2009 the
city sued the owner
in attempt to try to wrest control of the building.
In its
most recent listing
, the real-estate firm encourages prospective buyers to act quickly to save the building from demolition.