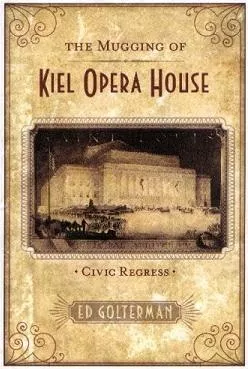 Golterman's 2008 book blames the business group Civic Progress with stalling renovation of the Kiel.
If you haven't heard yet, the Kiel Opera House will have a name change when it re-opens next year following a $78-million renovation.
St. Louis-based
Peabody Energy Corp.
has purchased naming rights to the historic theater. That's right. Gone is Kiel -- named after St. Louis' developer and three-term mayor Henry Kiel. In is Peabody Opera House.
But here's the real question: What does
Ed Golterman
(
defender of all things Kiel
) think about the name change?
Following is a response from Golterman, whose grandfather Guy Golterman produced some of the first operas at the Kiel. Golterman tells
Daily RFT
that he's had time to sleep on the news of the name change, allowing him to "think more clearly."
Golterman on the name change...
In killing Kiel, they may have severely hurt their marketing. The early marketing at least would be 'come back to Kiel.' It's hard to come back to Peabody. They didn't ask me, but The Kiel Theater in Peabody Center for Performing Arts or the Peabody Theater (main theater) in Kiel Center for Performing Arts would have been better.

Golterman on Peabody, Civic Progress and the financing of the $78-million renovation...
On the plus side, if this keeps Peabody downtown, this is huge! [Peabody was recently granted a tax break to keep its headquarters in downtown St. Louis.] And here's what I would like to see: the other Civic Progress companies to step up and each put $5 million on the table and "can" this complicated, unnecessary financing deal. Pay off the bonds first and GIVE THE CITY THE TICKET TAX. The city needs the ticket tax money. Use the rest of the money to do the Memorial Plaza. Open this place free and clear, no debt.

On the renovation of Kiel jump starting other development...
There is no question this catalyzes the area... This is the energy, this is the project. No question. Plaza Square is going to finally bloom. Union Station has a chance in the wintertime.