Daniel Jefferson, brush in hand
The flood wall that runs along the Mississippi just south of the Arch at
the terminus of Chouteau Ave
has to be one of the longest murals in America. The art is always in flux, with new images constantly going up on top of the old ones. On Saturday, five St. Louis artists added a few impressive new layers.
The "Big Oil Kills" piece pictured above is the work of a street artist who goes by the name
Jonny Xacto
. Here's him working on new stencil on the wall:
photos by Keegan Hamilton
Jonny Xacto used stencils and freehand spray paint for this piece on the Flood Wall
And the final product: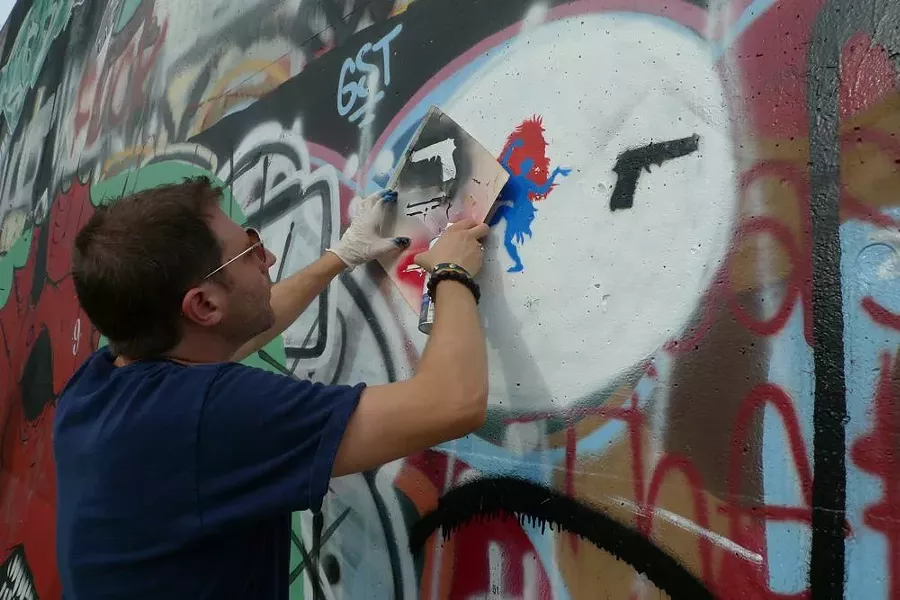 The paint session was spearheaded by
Justin Tolentino
and
Jason Spencer
, who paint collectively under the name
Like a Beer in Deadlights
. Here they are at work:
The word on top says Warlord in manipulated Hebrew and Arabic characters
And here's the final product, titled "Trice," which took about four and a half hours to create from start to finish and was done entirely freehand with brushes: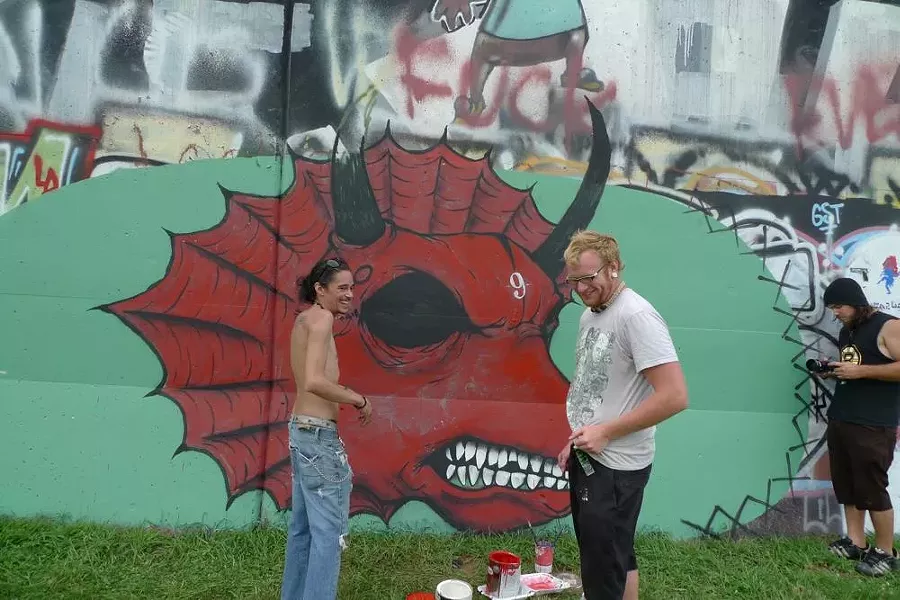 Tolentino on the left, Spencer on the right and Tony, their photographer on the far right.
They were joined by two other artists as well.
Ender
added this clean, colorful tag to the left of the triceratops: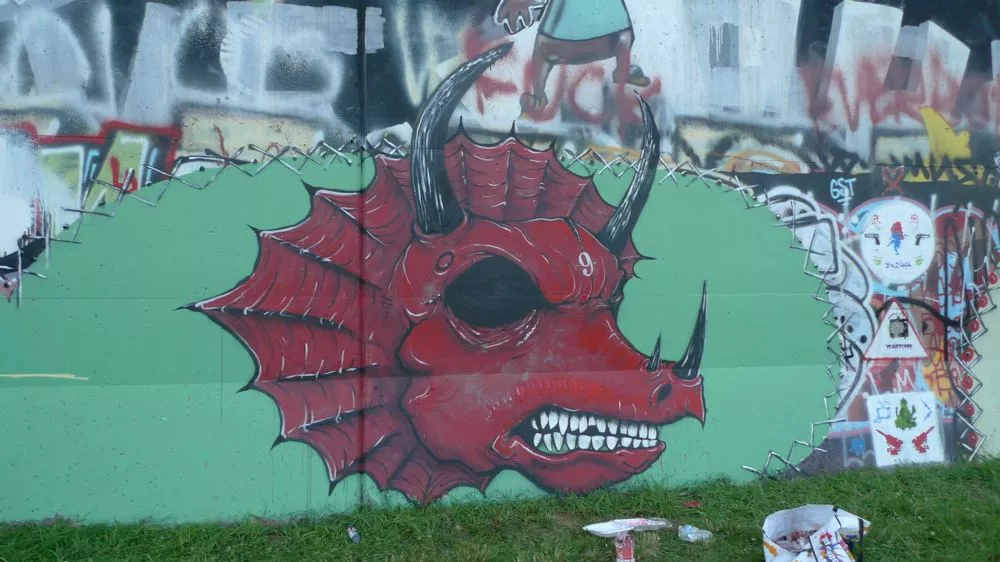 It's Trice, as in triceratops
And
Daniel Jefferson
contributed this tribal clown face: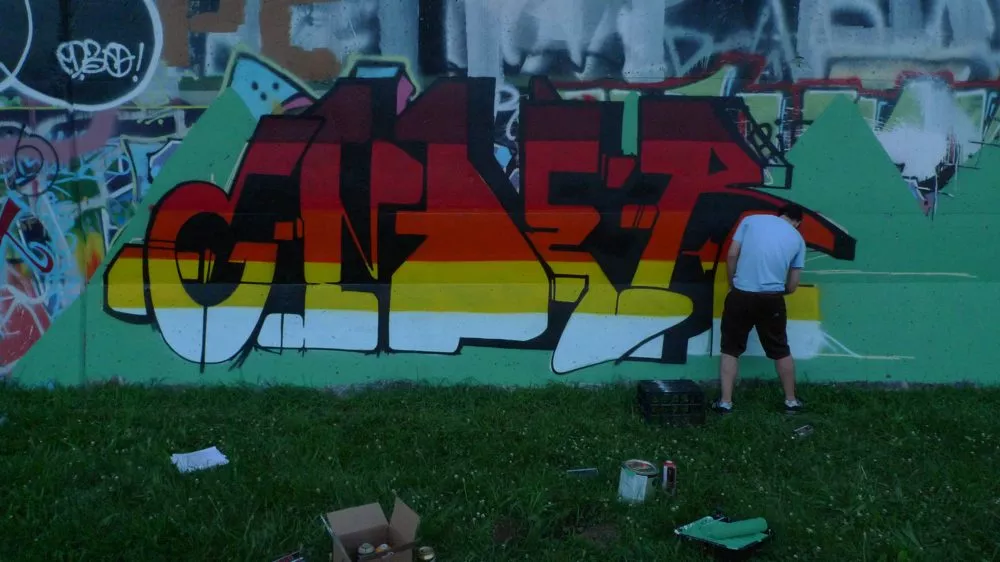 Tolentino, Spencer, Jefferson, and Ender will collaborate with six other St. Louis artists to create a massive indoor mural at the
Regional Arts Commission
for the exhibition
Screwed Again
, which opens Friday, August 13.