Super Bowl weekend is upon us, and while many have spent months anticipating the big game, there's no reason why you can't do other stuff this weekend. After all, a recent
Wall Street Journal study
found that the average NFL broadcast only has about eleven minutes of action.
So, you can either spend the weekend preparing for those eleven minutes, or you can get out and do something. Avoid forking over serious cash for big-game beer and snacks this weekend with these ten things-to-do for less than $10.
What's so super about the Super Bowl anyway?
Mark Newport: Self-Made Man (Friday)
Comic-book buffs and fans of superheroes look forward to Halloween each year. It's the one day they can dress up like their favorite characters without being "too weird." But artist Mark Newport has created a collection of knit superhero costumes that can be worn every day. That is, if you're an artist who knits. An exhibition of his knit creations opens with a public reception from
6 to 8 p.m. Friday, February 5, at Laumeier Sculpture Park (12580 Rott Road, Sunset Hills; 314-615-5278.)
It's free
.
Read Mark Fischer's full article here
.

Re(Sound) - Art Gallery with no art? (Friday)

This here is not your average art gallery opening. Don't expect to snake along the walls pretending to understand the greater meaning of the painting or photo. Instead, prepare to put on some headphones and listen to...sound art?
Re(Sound)
opens Friday at the Cecile R. Hunt Gallery on the Webster University campus (8342 Big Bend Boulevard). The free public reception is from 6 to 8 p.m.
Read Paul Friswold's full article on Re(Sound) here
.

Self-Made Man opens Friday and artist Mark Newport will appear in character. Does that mean he'll don a suit like the one above?
Ice Skating! At Steinberg Skating Rink (All Weekend)
St. Louis is under a winter weather advisory until Friday evening. Rain? Snow? Freezing temperature? It might be the perfect time to bundle up and head out Forest Park. Steinberg Skating Rink is open from 10 a.m. till midnight on Fridays. Admission for adults is $6.50, renting skates is $3 and locker rental is $0.25. Even using elementary journalist math, that should be right under
$10
.
Jon Hardy and the Public - Off Broadway (Friday)
For a skinny white dude, Jon Hardy sure packs a lot of soul into his performances with the Public. Catch a
free show
Friday night, 9 p.m. at Off Broadway.
Read Christian Schaeffer's full preview here
.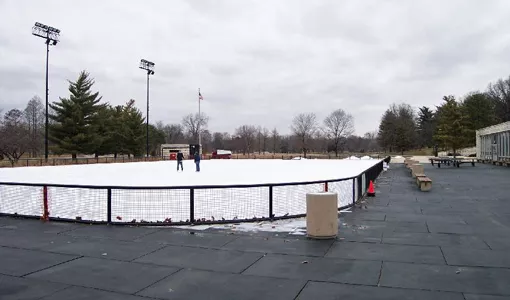 Admission and skate rental will run you less than $10 at Steinberg. The rink's open 'til midnight on Fridays.
Rockwoods Maple Sugar Festival (Saturday)
Find a tree, juice it, make sweet stuff. Sounds simple enough, right? The Rockwoods Maple Sugar Festival is from 10 a.m. to 2 p.m. at Rockwoods Reservation, 2751 Glencoe Road in Wildwood. It's
free
.
Read the full preview article by Ms. Day here
.
Riot Acts: Flaunting Gender Deviance in Musical Performance (Saturday)
Head to
Left Bank Books in downtown
St. Louis to watch the screening of this documentary about transgender musical performers. The film screens at 6 p.m. and admission is free. A Q-A session with the documentary's producer will follow the screening.
Read Nicole Beckert's full preview here
.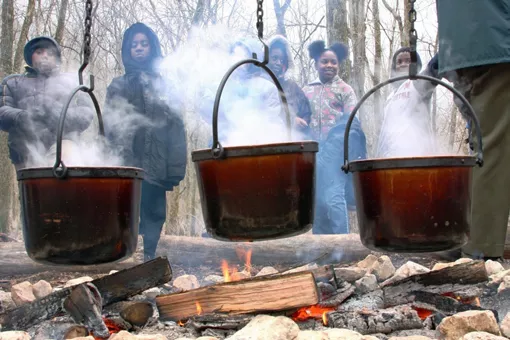 Beggin' Pet Parade (Sunday)

Mardi Gras is coming soon, and your dog knows it. He will be stuck at home, while you're out getting drunk and arrested. Why not dress him up in a costume and take him to the Beggin' Pet Parade in Soulard? Registration is
$10
, but it's always free to watch.
Read Alison Sieloff's full preview here
.

17th Annual PetSmart Wiener Dog Derby (Sunday)

Is your dog a Cocktail Wiener, Ball Park Frank or Hot Dog? Those are the three divisions in which you can enter your dachshund to race, and be know as the fastest Wiener in St. Louis. Registration is $10 and starts at 10 a.m. in Soulard Market Park.
More info is here
.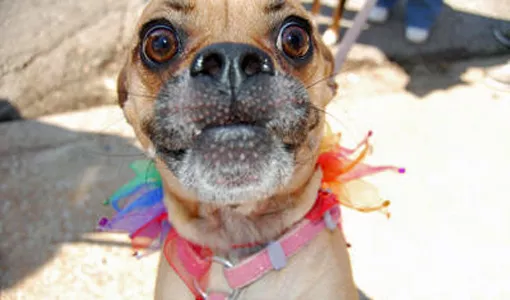 Super Bowl Super-8 Movie Madness (Sunday)
So, Super Bowl Sunday -- it can be avoided, you know. Just because the game is televised (for something like 71 hours) doesn't mean you have to watch it. Thomas Stockman offers an alternative with his inaugural Super Bowl Super-8 Movie Madness from 8 p.m. to midnight at the Way Out Club (2525 South Jefferson Avenue; 314-664-7638).
Read Paul Friswold's full preview article here
.
The Super Bowl (Sunday)
OK, we've tried giving you alternatives. But it's hard to avoid this one. The good thing is, it will be everywhere, and it's free. Whether you want to or not, you will probably watch this game. And if you somehow manage to miss the Super Bowl, you will hear all about it at work on Monday. Enjoy!