Good morning, St. Louis! What a weekend. Los Angeles absolutely owned both our Blues and Cardinals on Saturday night, and the Rams were easily defeated (again) on Sunday. But there were plenty of opportunities to get one's mind off the sports losses this past weekend. Here's a recap of our coverage of the weekend's winners.
They Might Be Giants at the Pageant
Fans of long-running indie band They Might Be Giants (remember their set at Mardi Gras 2008?) flocked to the Pageant on Friday to hear the band cover their 1990 record,
Flood
, in its entirety. We have a
full review and set list
as well as a
slide show of photos
from the show.
Maxwell at the Scottrade Center
Photo: Jon Gitchoff
John Linnell and John Flansburgh of They Might Be Giants on Friday night at the Pageant. The group played its entire 1990 album, Flood. See more photos here
Music writer Calvin Cox headed downtown to the Scottrade Center on Friday night to see R&B singer Maxwell.
Here's what he had to say about the scene there
.
Quite a crowd came out last night to watch Maxwell's return to the spotlight, some eight years after the release of his previous album. There was a "grown and sexy" vibe to the crowd -- the majority of the fans were over 30 and 'dressed to a T.' And although couples dominated the crowd, plenty of single ladies -- some of which hoping to score some face time with the headliner -- were also in attendance. (Read more.)

Bottle Rockets at Blueberry Hill
Robin Wheeler was in the crowd at Blueberry Hill's Duck Room for the Bottle Rockets show on Friday night. Here's a snippet of her
review of the band's set
:
After an extended jam at the end of "Perfect Far Away," lead singer and guitarist Brian Henneman commented that, in sorting through the band's catalog to make the setlists, he realized they could play a six-hour show. (Read more.)

Then on Saturday, Wheeler again checked out the Bottle Rockets.
Read the review of Saturday's gig here
.
Riddle of Steel at the Firebird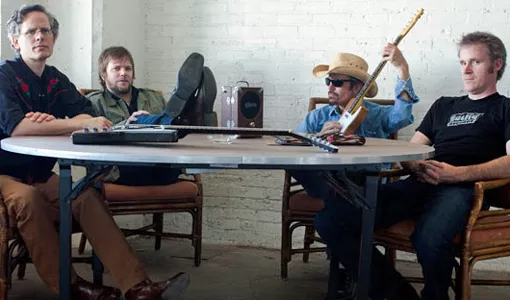 "Notes were flubbed, lyrics were dropped and it was sometimes hard to hear the bass melody, but damn if it wasn't great to see Riddle of Steel play again," writes Annie Zaleski about the St. Louis band's return to the stage, more than a year after its previous show. Read the
full concert review
here and see a
photo slide show from the concert here
.

"The Invashion" at Lure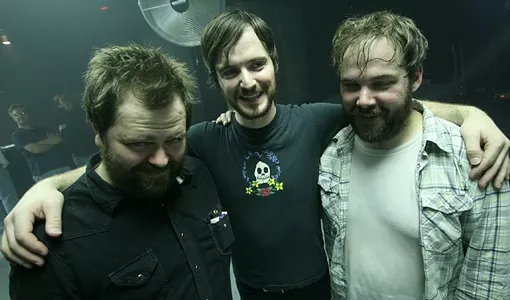 Lure nightclub on 12th and Washington had a variety of different storylines playing out on Saturday night. First there was
RFT
's
"Best Local Girl Made Good,"
and Miss Hooters International 2009, Raechel Holtgrave, then there was a bride and wedding party, among the other partiers present.
See the full slide show here
.
Soulard Oktoberfest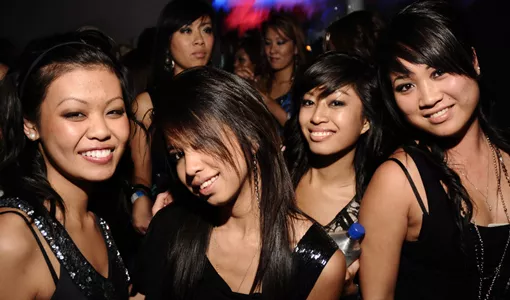 There are
$13 steins of beer
,
potato pancakes
, a lot of
toasts
,
polka
and German garb in this
slide show from Soulard Oktoberfest
. Steve Truesdell was there after dark on Saturday night and brings back these
photos
.