While there's no shortage of art galleries on Cherokee Street, there is a severe lack of bars and nightlife on that hip-but-developing stretch of town. Sure, a few Mexican restaurants serve beer and there's also the long-awaited (and longer delayed) spot from
The Royale
's Steve Smith, as
wonky liquor laws/zoning
have kept the area dry for far, far too long.
But don't despair drinkers: the wait is almost over. Sometime in October, local group
ArtDimensions
will open
a massive new gallery/studio
on the second floor of
2720 Cherokee Street
and partner with the music promoters at
Loyal Family
to open
a club/concert venue on the first level
. Josh Grigaitis (Pop's Blue Moon, Broadway Oyster Bar) will be in charge of concert booking. Official names for both places are still up in the air.
Here are a few snapshots of the interior of the new gallery (which includes studio space for four ArtDimensions artists) and the bar/club:
Walsh's work bench in the studio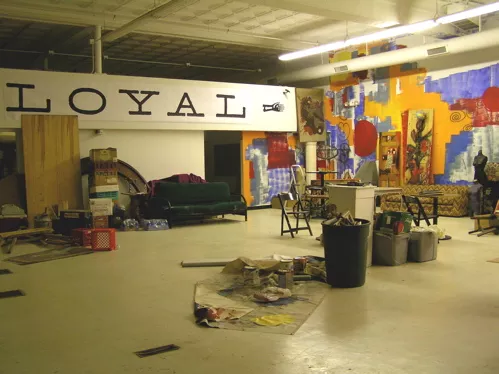 This the area to the immediate left of where the stage will be. The bar will be left of here, across the room.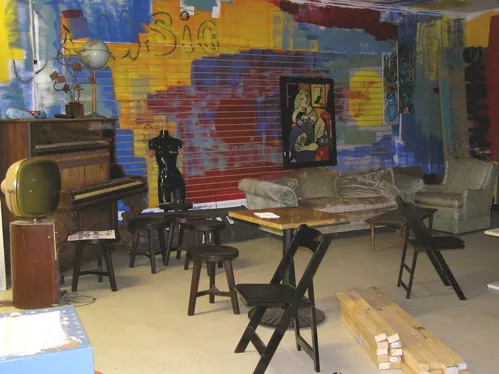 A little place to relax, to the immediate right of the stage
Where the stage will eventually be located, in the center of the right side of the room
Here's the gallery, which is HUGE in comparison to ArtDimensions' current home at the Third Floor Gallery on Washington Ave. That's Bryan Walsh in the picture.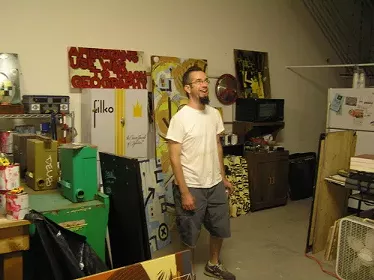 Bryan Walsh in his new studio space on Cherokee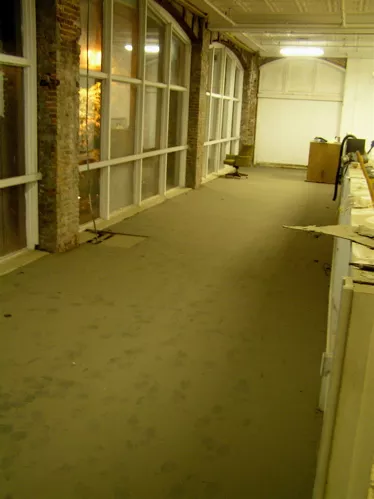 From the second floor, overlooking Cherokee Street
A sample of Bryan Walsh's work, and a taste of what's to come at the new space. Check back for details about the grand opening in October when we have them.