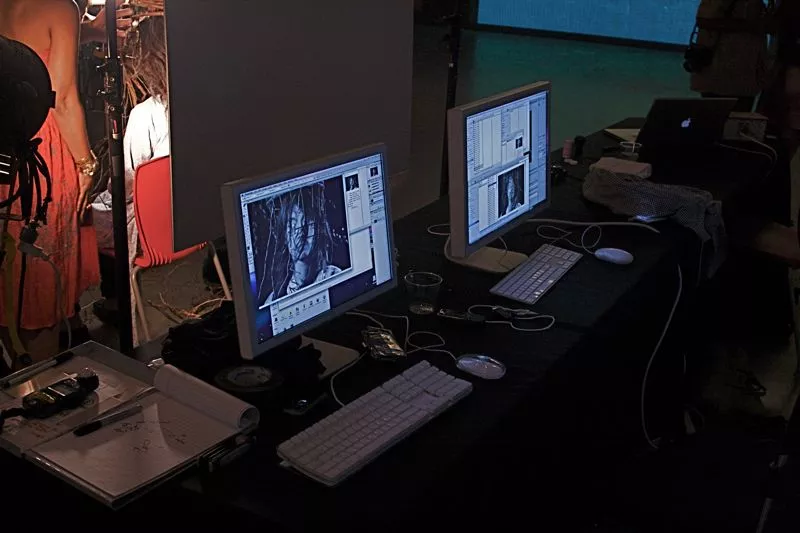 Photo by: Bill Streeter
The project was assembled on two computers
The Contemporary Art Museum hosted an interesting event last night in which it invited people to listen to tunes (spun by DJ Thomas Crone) and watch as artist worked on various projects. Not only that, but the event was free and food and drink was provided. I'm telling ya, in hard times like these, this is not the kind of event to be passed up!
photo by: Bill Streeter
Gaddis and company take one last celebratory shot.
Tony Gaddis
was the featured artist and he was making a film, well, part of a film anyway. He was creating a stop-motion segment that will eventually be part of a longer video project -- a
music video
for a kind of obscure Japanese musical discipline called
Shakuhachi,
in which a Buddhist monk or a priest wears a basket on his head while playing the flute.
Gaddis disputes the common belief that the purpose of the basket is to provide the player with a sense of nothingness. He believes the basket provides an acoustic environment that aids the meditative process.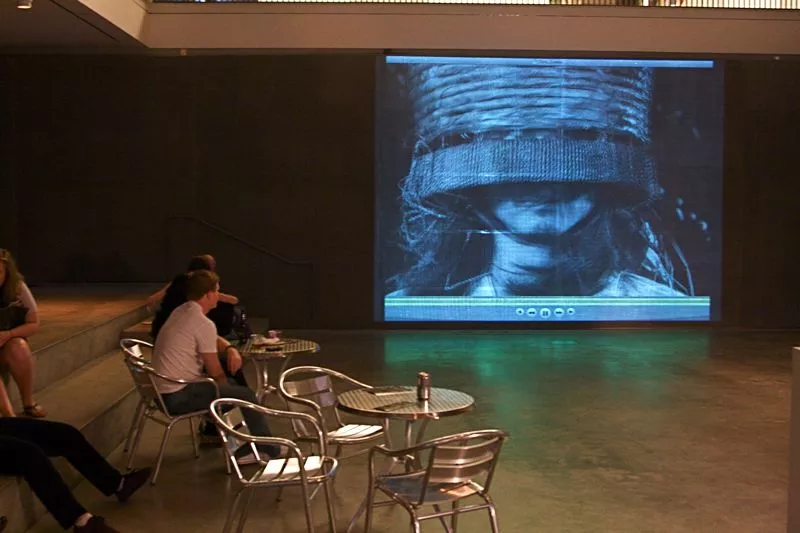 Photo by: Bill Streeter
Contemporary Art Museum attendees enjoy drinks and snacks as they watch art in the making.
But whatever the point of Shakuhachi, the project represents a new challenge for Gaddis, whose prior work has been mostly commercial work and music videos done on commission. Gaddis says the Shakuhachi video will be more akin to his work and training as a fine artist in which experiments, sketches and intuition inform and shape the piece while it's being produced. Unlike painting or sculpture, however, Gaddis is using the tools of the modern advertising trade -- computers and digital cameras to create the work.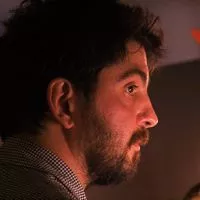 Photo by: Bill Streeter
Tony Gaddis
Gaddis' primary tool of choice for this piece is the Canon 5D Mark II, which represents a technological breakthrough because of its ability to shoot high-definition video through professional-grade still lenses. The part of the project produced last night is a photographic stop-motion animation, shot as stills and assembled on two Apple Mac computers. Each shot was projected on the wall of the museum while the museum attendees looked on. The entire two-hour event yielded approximately five seconds of finished video. Gaddis said that other parts of the project will be composed of live-action footage shot on the 5D.
Jennifer Gaby
, the Contemporary's director of public relations and marketing, says that they have similar events approximately three times a year. No date has been set for the next one, but she said it's likely to be in October.
C
heck the museums website for updates
.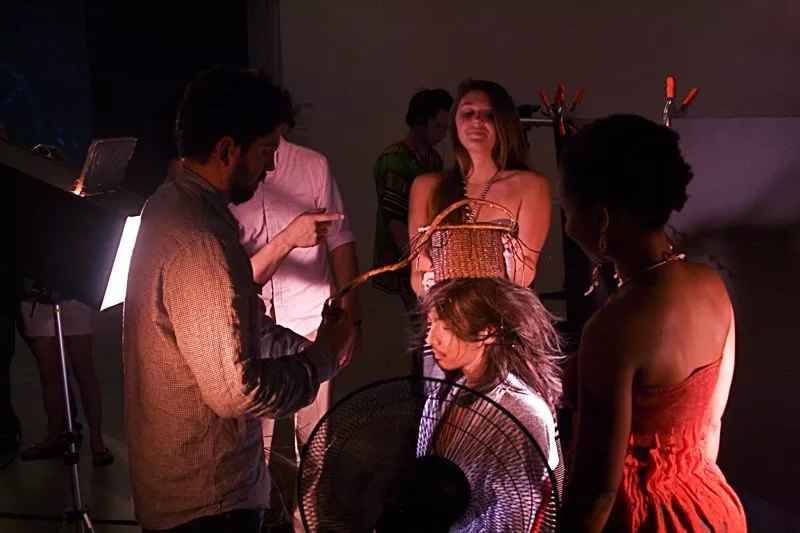 Photo by: Bill Streeter
A basket was gradually disassembled on a models head to create a stop-motion animation.