So after reading
last week's feature
about
The Moonflower Vine
, Jetta Carleton's novel that was originally published in 1962, subsequently forgotten and, just this spring, resurrected, you're probably kicking yourself right now.
You're thinking,
How many other great books have I missed out on?
If you're a literary snob, you're also probably thinking,
I want to be in the know, too!
The good news is, there are plenty of neglected books out there. Brad Bigelow has made a serious hobby of tracking them down and posting excellent essays on his website,
The Neglected Books Page
. (He claims that shopping for used books is cheaper than sailing.)
Bigelow's favorite neglected book, the one whose neglect he considers most criminal, is
Never Ask the End
by Isabel Paterson.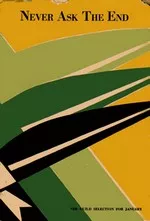 "It's totally amazing," he says. "Paterson has a very impressionistic style, like Virginia Woolf's. She's able to orient herself to the perspective of the narrator and then moves around. She just has a very insightful understanding about people. She's also funny -- always a wisecracker."
Bigelow also hopes for the reissue of
Other Ranks
, a World War I novel by W. V. Tilsley. "Only a handful of copies were sold and it instantly went out of print," he says. "You can't find copies on the Internet. I don't even have a copy -- I have a Xerox."
Jane Smiley, who wrote the foreword for the new edition of
The Moonflower Vine
, has also written introductions for a number of reissued books, most recently
School for Love
by Olivia Manning, set in Jerusalem in 1945. It came out from New York Review of Books Classics in February.
Smiley also recommends
The Fountain Overflows
by Rebecca West and
The Man Who Loved Children
by Christina Stead.