It's been said that
the arts suffer
in a weak economy, but the sixth-annual
Wall Ball
on Saturday seemed to thoroughly disprove that claim.
Filling
Third Degree Glass Factory
with 45 participating artists and hundreds of revelers, the event was as much a spectacle of live art-making as it was a fashion show for the sartorial risque.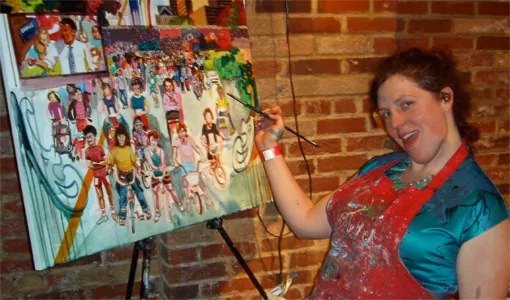 Photo: Jessica Baran
Sarah Paulsen
Snaking around a taped-off thoroughfare, event-goers crowded past make-shift artist studios. The artists, meanwhile, worked with amiable diligence, unfazed by the peering throngs. Painters dominated the field, though jewelry makers, stone-carvers, glass-blowers and cup-cake bakers were also on hand.
Photo: Jessica Baran
Marilyn and friends...
Painting techniques leaned toward the traditional, though artist
Davide Weaver
found use for a 20th-century invention -- employing an electric fan to dry his canvas.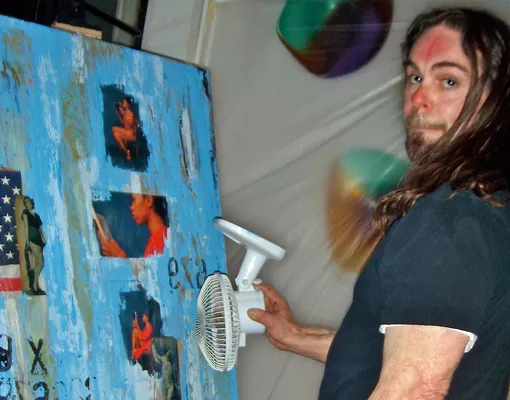 Photo: Jessica Baran
Davide Weaver
For those there to bid on the art, the most sought-after piece was a painting thick with gloss and floral-patterned by
Alicia LaChance
.
Vying for the most unusual was a piece with a woman with curls made of ripped-out Yellow Pages.
Photo: Jessica Baran
Alicia LaChance
The work by
Galen Gondolfi
, who dragged a triangle of pita bread through a massive bowl of hummus, caught eyeballs.
Photo: Jessica Baran
Brooklyn, left, and Galen Gondolfi.
The award for bravery went to a laughing, well-heeled couple who felt a sudden compulsion to bump-and-grind to
DJ Mahf's
throbbing but otherwise un-danced-to dance mix. Unfortunately, the dancers quickly cooled down, retouched their hairstyles and resumed their drinks.
Wall Ball supports the
St. Louis City Open Studio and Gallery
-- a non-profit founded by artist
Jenna Bauer
-- whose mission is to improve the education of children via the arts.
More photos: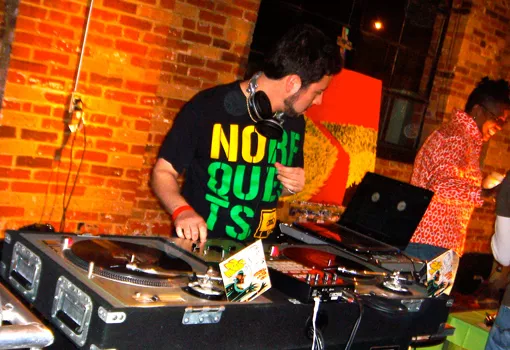 Photo: Jessica Baran
DJ Mahf
Photo: Jessica Baran
Abigail Birhanu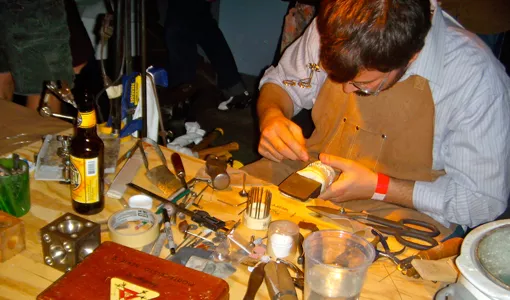 Photo: Jessica Baran
Adam Foster
Photo: Jessica Baran
Charles Houska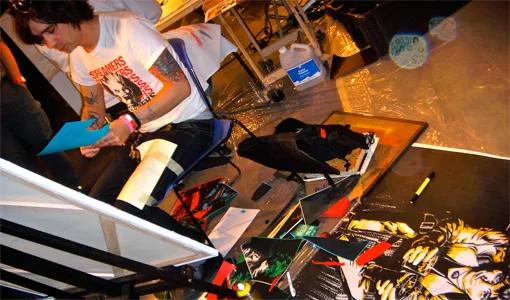 Photo: Jessica Baran
Jaxon Noon
Photo: Jessica Baran
Jeffrey Sass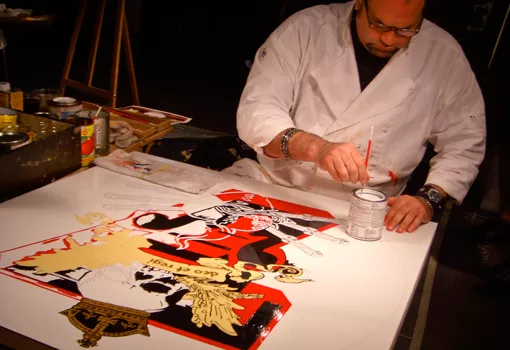 Photo: Jessica Baran
Ron Buechle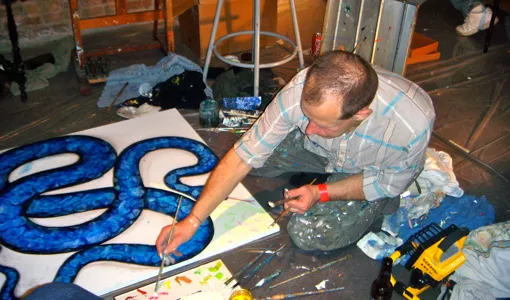 Photo: Jessica Baran
Michael Paradise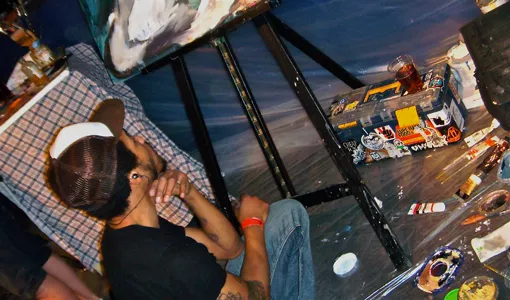 Photo: Jessica Baran
Stan Chisholm