While Barack Obama and John McCain took to the mics Friday night, MasterMind award-winner Tim Lane participated in a book-singing from 7 p.m. to 9 p.m. for his book, Abandoned Cars at Subterranean Books in the Delmar Loop.
Abandoned Cars, which is being published by Seattle-based Fantagraphics Books, is a graphic novel some critics describe as evoking a noir appeal that carries with it a Midwestern vibe, despite the fact that specific geographic locations are hard to pin down.
The black-and-white book is the first of an expected trilogy, and taps into the lives of paranoids, wizened racists and motorcycle-riding romantics. In the past, Lane says his artistic and literary influences include everyone from Francisco Goya to Ernest Hemingway.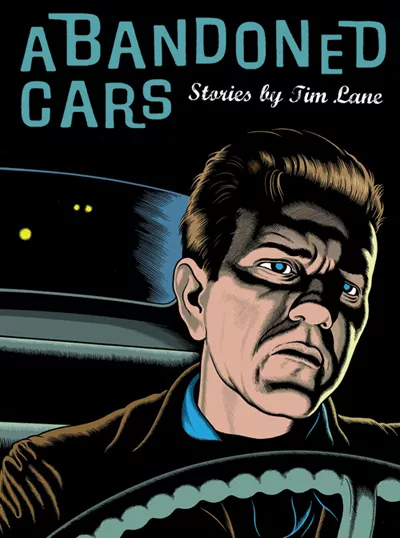 Refreshments in the form of wine and beer were available for a generous crowd of close to 20. Prints of Abandoned Cars were tacked to the wall for those wanting a more intimate experience with Lane's work.
The graphic novel is the first in an expected trilogy by Lane, who said he was eager to clear his books from the shelves, books that he, by the way, drew on as well.
As young and old brought their books by his table, Lane expounded upon his experiences hopping trains, meeting strange real estate agents in bars, and where to find the best magic performances this time of year.
At a little after 8 p.m., Kelly von Plonski, the owner of Subterranean Books, said she was pleased with the turnout: "Considering it's the first debate, yes."
Lane was one four local artists to receive the first-ever MasterMind award from the Riverfront Times. The accolades were given to a local talents in the fields of film, visual arts, literary arts and performing arts. Lane won the MasterMind award for literary arts, which was bolstered by a $2,500 grant from the RFT to further his own work.