Good morning St. Louis!
The first weekend of summer is over. Over! Hope you enjoyed it.
On Friday morning, federal officials announced they had found the person who allegedly burned out the Copia Winery and Urban Market. You could have guessed it -- the person charged with the crime of arson was a former employee.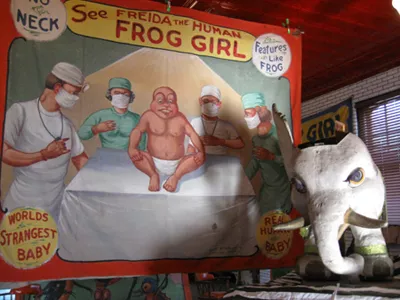 On Friday night, freaks abounded in St. Louis. Jason Robinson has the recap of an odd art exhibition showcasing sideshow banners from the creepy carnivals of yesteryear. I'm still up in the air on whether this is a good first date idea or a terribly bad one.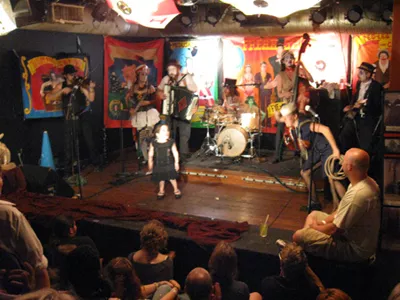 Also on Friday, the 999 Eyes Authentic Freakshow performed to the crowd at Cicero's in the Delmar Loop.
Now that we've gotten the oddity out of our system, Saturday night offered up the grand opening of The Stable, a mega brew pub on the city's south side. Jeanette Kozlowski was there for the packed event.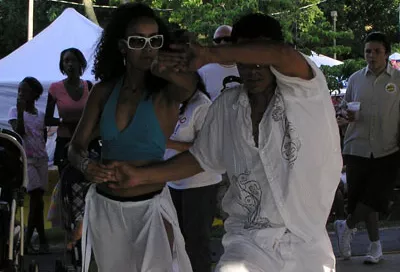 Fiesta in Florissant got underway over the weekend at Knights of Columbus Park in Florissant. Keegan Hamilton has these photos.
For a calendar of event this week, click here.
Highlights include Paul van Dyk at Dante's on Wednesday and Matisyahu at The Pageant, also on Wednesday. On Thursday, check the Stlog for our Bar of the Week winner.