Iron & Wine played to a crowded house at The Pageant on Friday night. Roy Kasten has the review.
Lauren Winchester has a photo slide show of the show and concert goers.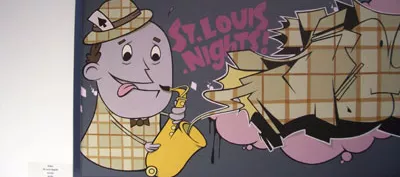 Graffiti from Down Under Also on Friday, "10,320 Miles from Melbourne," an art show consisting of graffiti-inspired pieces from four Australia-based artists, debuted at the Hoffman LaChance gallery in Maplewood. Freelance writer Jason Robinson was there and has this review.
Stevie Nicks at the the Chaifetz Arena Over at the brand-new Chaifetz Arena on the Saint Louis University campus, ageless rocker Stevie Nicks performed for an enthusiastic crowd. Jaime Lees has a review of the show.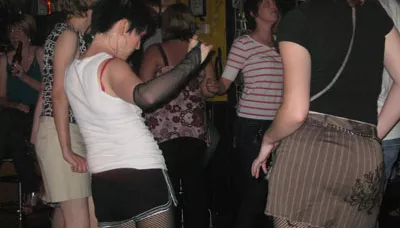 24-Hour Party People Freelance club reviewer Lyndsay Johnson spent her Friday night at the three-year anniversary party for That 80s Club at Rue 13 and then headed over to South Grand on Saturday night for London Calling. Read reviews of each night and some tips (what to order, when to get there and what to wear) here.
Willie Nelson On Saturday night, Willie Nelson, kickin' at the age of 75, played the Fabulous Fox Theatre. Roy Kasten has the review here.
The Windy If you made it out of the Lou this weekend to Chicago, you may take interest in this Swervedriver, the Life and Times and Terra Diablo show review by Annie Zaleski.